Ask the most successful people you meet at Metro and they'll tell you:
If you want something done, ask a busy person to do it!
These groups are how you get to know people and how people get to know you.
It's also how you can help implement change.
Change in your own organization, your fellow Metro members or the industry as a whole.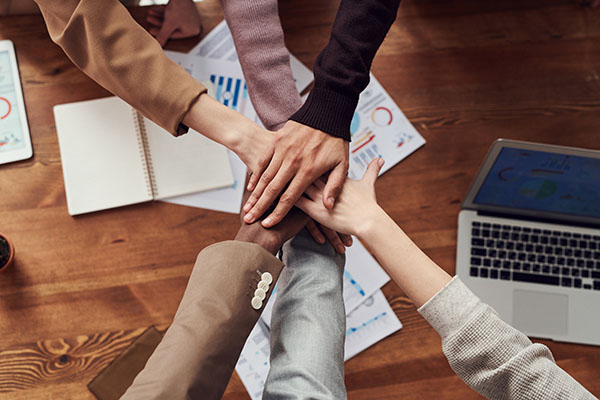 Committees, Teams, Councils & Liaisons
The secret to getting the most out of Metro Builders is no secret; you get out what you put in.
There are all levels of engagement and responsibility to match your level of interest and commitment.
As people and businesses get to know you, they'll think of you and your company when there's business to be done.
The ladder of success is best climbed by stepping on the rungs of opportunity.
-Ayn Rand
Associate Affairs Liaison
Develops programs, events and services to support the goals and needs of the associate members of the association. This includes educational, networking and recognition programs.
---
Budget & Finance Liaison
Under the direction of the Treasurer, these people oversee financial matters of the association and ensures that there are adequate resources to fulfill the goals and objectives. Develops the organization's annual budget and reviews financial statements.
---
Government Affairs Liaison
Oversees and coordinates the government affairs activities and programs of Metro. Along with NJBA, they monitor and track government activities and issues that have an impact on our industry.
---
Human Resource Liaison
Facilitates and provides guidance to department management on the following HR-related and payroll-related processes. A liaison may perform a specific task within a series of processes or all tasks related to a process, and may assist their supervisor or manager with overall guidance, compliance or event completing certain process tasks.