What's Old Is New: Banking Construction and Renovation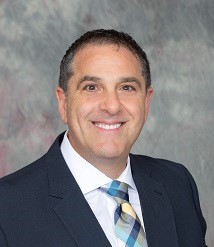 Dominic Carlucci,  Homebridge Financial Services
As everyone is well aware, interest rates are on the rise. However, when put into perspective of the past several decades, interest rates are still at record lows. I've been in the banking industry for 25 years and have watched rates shift dramatically. Interest rates rose sharply in 2022. But throughout history, interest rates have often been higher — sometimes much higher — than they are today.
The long-time average for 30-year interest rates is just under 8 percent. Even though today's interest rates are hovering around 5%, they're still a good deal by comparison.
Interest rates fell to record lows in 2020 and 2021 during the Covid pandemic. Emergency actions by the Federal Reserve helped push rates below 3% and keep them there. With inflation surging to four-decade highs, interest rates have risen in 2022. Policy tightening by the Fed could push them higher still.
We are in the midst of a typical market correction. These cycles happen organically to correct an imbalance in the marketplace. For example, say Mary lists her house for $400k, someone offers $500k for it, and it appraises for $450k. The buyer is willing to give Mary $50k out of pocket and get a mortgage for $450k. The market cannot sustain these types of transactions forever and it will need to correct itself. Currently, we are in this correction.
Banking and mortgage products have always been available and always will be. The ability of these banks to lend is where the issue lies — are there enough banks to sustain ample mortgage products to cover the marketplace? The FHA has been established since 1934, and renovation financing and interest only financing are still strong, viable options for everyone in Metro Builders and their clients to utilize. Whether it's a one close interest-only option, or a Conventional, FHA, or VA renovation loan (which allows the buyer to purchase and renovate or refinance and renovate in one loan).
With interest rates likely to rise again in early 2023 and consumer confidence low, it's important to understand what's available for you and your customers from a mortgage product perspective. Also understand that while these cycles can sometimes be painful, in the short term it's important to remember the overall big picture with cycles…nothing lasts forever, and we will rebound into a healthier financial marketplace.
Join Dominic on September 20th for 'The Renovation Banking Summit' at the Florham Park Diner - Private Room - Register Here