Professional Women in Building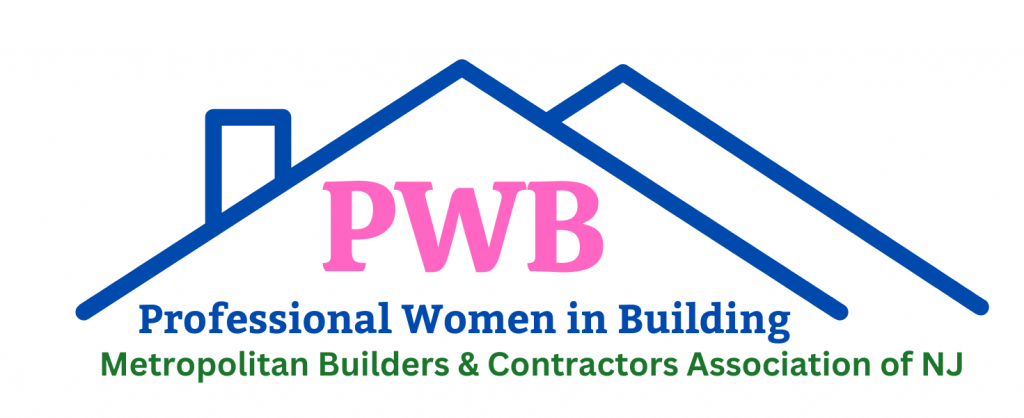 Our Chapters PWB Charge/Vision
Our chapter's vision is to offer women in the construction industry peer-to-peer interactions by participating in community events and offering educational forums.  Our objective is to encourage women members to actively participate in association activities, cultivate relationships through networking, build resources from groups within and outside of Metro, be a resource to young women interested in this field and offer SUPPORT to one another!
How Our PWB Accomplishes This
Networking and Programs

Monthly opportunities for members to meet and receive support from each other and collectively create programs and events that represent and reflect their unique interests.
PWB Luncheons/Lunch & Learn – New this year – Luncheons featuring guest speakers focused on professional and personal development and education topics.
PWB Hosts Metro's Home Show each year offering networking opportunities for members.
Connect via Metro's Facebook and Instagram pages with our events.

Resources and Publications

We-Connect e-Newsletter – This National PWB newsletter is emailed monthly to PWB members, and contains industry, legislative, regulators, economic news from a local and national level.
Metro's On-Site Magazine and Directory – Resources in our chapter.

Community Outreach

Helping to foster young women's interest in entering fields in the construction industry.
Fun Fact
Recent national studies say company earnings of PWB members are 22% higher than those who are not members.  PWB members agree they are more successful business professionals because of the support they receive from peer members.  There is access to professional development resources, forums that hone leadership skills, and national recognition within the largest network of residential construction industry professionals also give them a competitive edge by being a member of an HBA.
Please Note: In order to join the PWB you must be a current member of Metro (HBA). Our Fee is $75 to join.
Linda Garvey
Coppola Brothers LLC
Executive Team - Website/HR/Marketing
Linda is a native of New Jersey growing up in Morris County.  She attended Northeastern University in Boston, Massachusetts receiving her Bachelor of Science in Business Administration with a concentration in Marketing/Management.  She has worked for three Fortune 500 Companies in Human Resources, Outside Sales/Account Management and Marketing.  She and her husband Bob live in Hunterdon County. While raising her three sons she was an active band parent, boys fencing team coach/parent liaison, and a volunteer in Boys Scouts of America for 12 years as a Den Leader and the Troop Secretary. Linda enjoys family time, movie night, the outdoors, crafts and playing in the Blawenburg Band as a clarinetist.
Linda has been with Coppola Brothers since 2019.  She is based out of the New Jersey office and is part of the executive team responsible for all process documentation, licensing, special projects, website and social media content, human resources and marketing.  Linda has been a Metro member since August of 2020 where she was involved with the start-up of the Professional Women in Building (PWB) group.  She also ran the 2021 Grilln' and Chillin' event for Metro.  Linda now serves as the 2022 Chair of Metro's Chapter of the PWB council.  The PWB council is a nationally recognized organization through the National Association of Home Builders (NAHB) with PWB chapters across the Country.  Metro's PWB Council is dedicated to supporting the professional development of women in the construction and renovation market through networking opportunities, cultivating relationships, offering programs, community involvement, support and educational opportunities to its members.  Metro's PWB council became an official Chapter in January of 2021, this year, the council has a campaign to "Refresh, Recharge, Rebuild" for 2022 offering more diverse programs and different options to accommodate work and family life balance for its members.
Photos from past Professional Women in Building Events: