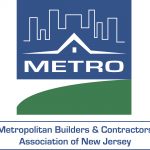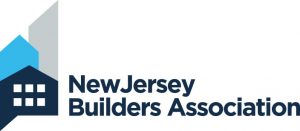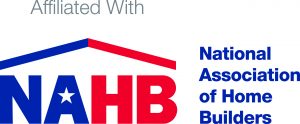 Interested in Becoming a Member?
The members of Metropolitan Builders and Contractors Association of NJ (METRO) play a vital role in growth, prosperity, and quality of life in New Jersey's exceptional communities.
(Metro) is a local professional trade organization affiliated with the New Jersey Builders Association (NJBA) and the National Association of Home Builders (NAHB) to promote and protect all segments of the residential building industry and its customers in Essex, Morris, Union, Somerset, Warren and Hunterdon counties.
Its goal is to enhance its members' ability to provide safe, affordable, quality housing to the citizens in New Jersey.  Our programs and services can help you to thrive in a competitive marketplace, increase your purchasing power, and save money through our members-only discounts and perks. Whether you've been in the industry for decades or you are just getting started, it pays to have a team you can lean on for support. Together through sharing ideas and mobilizing efforts, our association contributes to the economic growth of each individual member.
Membership is open to anyone who would like to do business within the building industry. When you join, you automatically become a member of the New Jersey Builders Association and the National Association of Home Builders.
It's simple. Where can you get so much for so little?
Join today and take advantage of the many benefits for our members.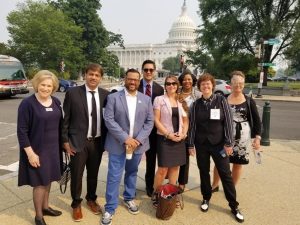 Legislative Conference - Washington DC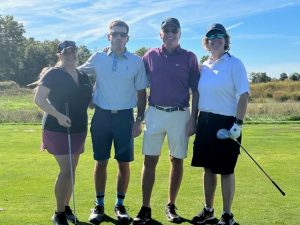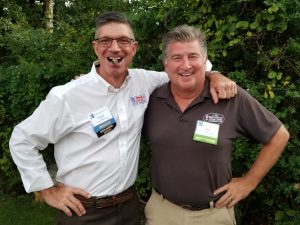 Networking at Grilllin & Chillin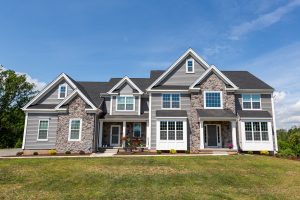 Awards of Excellence - Industry Awards
Membership Benefits:
Health Benefit Plans for NJBA Members
Networking: Build relationships with fellow builders, industry professionals, customers, and suppliers.
Advocacy: A full-time staff represents you in Trenton and Washington, monitoring actions by the Legislature, regulators, and the courts.
Credibility & Prestige: Members receive the use of our logo to be placed in your marketing signifying you belong to an organization that stands for quality, integrity, and responsibility.
Advertising & Marketing: Advertising opportunities are available as well as event sponsorship, monthly membership meetings and our Hammer Sponsor Program.
If you are interested in increasing your knowledge; promoting your business or being an advocate for the building industry, then METRO is where you need to be.  Join industry colleagues as together we can make a difference!
If you would like to join, please go to the 'Member'  drop down above and click  Become a Member. You will be redirected to our Bill Company Bill Highway, so it may take a few seconds
Types of Membership:
BUILDERS  ($825) -  Builders and remodelers
Unit Dues: I understand that in addition to membership fees, the New Jersey Builder Association (NJBA) will assess and collect Unit Dues on homes built, payable upon closing(s) at a rate of $.045 per $100 of sales price. If you have any questions regarding unit dues please contact NJBA at (609) 587-5577.
ASSOCIATES ($825) -  Subcontractors, tradespeople, suppliers and professionals serving the building industry
AFFILIATES  *($130)– *ONLY AVAILABLE IF YOUR COMPANY IS ALREADY A MEMBER. - Your company is already a member, and you are adding on as an affiliate member (discounted fee)