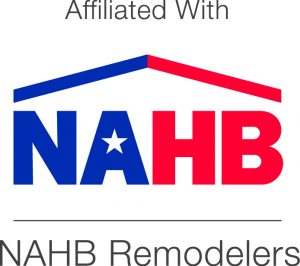 Remodelers Council Charge
To enhance professional development, provide industry-specific education, networking opportunities, develop and grow the workforce and participate in student outreach.
About the Council
The council provides information and education to improve the management and technical competencies of its members, supports their business interest at all levels of government, and strives to increase professionalism in the industry.
Council programs include the Certified Graduate Remodeler designation (CGR), the Certified Aging in Place Specialist designation (CAPS), Remodelers Council website, Renews council and its member to both the trade and consumer press.
Meet Remodelers Council Chair
Please Note: In order to join the Remodelers Council you must be a current member of Metro (HBA). Our Fee is $75 to join.

Donald Dyrness
Main Street Custom Homes & Remodeling, LLC
Don is a life-long resident of Succasunna, NJ and became involved in the construction industry at an early age, helping his father out on job sites.  As a young adult, he continued to learn the trade from the ground up and was involved in all facets of the building process. After earning his degree in chemical engineering, Don returned to his roots and has built a career in the home construction industry for over 25 years. In his spare time, Don enjoys outdoor activities, especially skiing, and hiking.
Don is responsible for the business side of the company.  He handles advertising, financing, contracts, permits/approvals, and many other aspects of managing your project. He coordinates trade contractors, manages project schedules, and facilitates communication between office staff and field team members. Don also supervises the estimating process and purchase of project materials.
He is an active member of the NAHB's Builder 20 Club, a nationwide group of custom home builders or remodelers from non-competing markets who meet several times a year to share their wisdom and learn from each other ways to improve their operations. Additionally, Don has earned the NAHB's Certified Graduate Builder (CGB) designation which identifies him as one of the building industry's top professionals.  Additionally, he was one of the first in New Jersey to obtain the NAHB's Certified Green Professional (CGP) designation.
Named 2020 Builder of the Year by the Metropolitan Builders & Contractors Association of NJ
Named Business Person of the Year from the Roxbury Area Chamber of Commerce and the Morris County Chamber of Commerce (1995)
Earned the Certified Graduate Builder (CGB) designation and the Certified Green Professional (CGP) designation from the NAHB making him one of only about 1300 professional building contractors nationwide to attain the CGP certification
Named 2010 Remodeler of the Year by the Community Builders & Remodelers Association of NJ
Board of Director for Metropolitan Builders & Contractors Association of NJ (Metro BCA), and New Jersey Builders Association (NJBA)
Member - National Association of Home Builders (NAHB)
NAHB Builder 20 Club - member since 1997 and served as Chairman (2001-2002)
Former President of the Roxbury Area Chamber of Commerce (1994)
Eagle Scout (Troop 159 Succasunna, NJ 1981) & Committee Chairman of Boy Scout Troop #163, Succasunna, NJ (June 2005 – August 2014)
Member of the First Presbyterian Church of Succasunna
Member of the Craigmeur Ski Club