Place introduction text here.
Blue Ridge Lumber has built a reputation by providing exceptional service and the highest quality products available to all its customers through a highly trained staff all at a fair price. Blue Ridge Lumber is now considered by many to be one of the premier building supply companies in all of New Jersey.
Who is Coppola Brothers LLC?  Owner Frank Coppola is a graduate of Gettysburg College with a degree in Business Management.  He started his career on Wall Street as a trader in multiple areas before starting Coppola Brothers (which he named after his two sons).  Frank is also the founder and owner of the American Tae Kwon Do Academy, Incorporated and Summer Black Belt Camp LLC.  Frank brings a wide range of experience and knowledge as a businessman and remodeler to what he offers clients with his background.  The company is a marque Construction and Project Management company in the residential, commercial and historic remodeling/renovation market receiving multiple awards for their work.  The company has found a niche which supports multiple projects in multiple states with local trades doing business in Florida, New Jersey, North Carolina, Vermont and Texas.  Coppola Brothers has built a robust infrastructure enabling them to be a full service provider handling sales, estimating, project management, oversight, billing and most importantly fiscal management, as a BONDED company.  Coppola Brothers is a validated contractor with six different financial institutions.
The company is a member of five (5) Home Builder Associations where they do business.    Frank is one of 35 elite remodelers in the state of Florida who has earned accreditation with the Florida Certified Master Builder (FCMB) program.  Frank serves as a member of the Florida Home Builders Association PAC as the Vice-Chair and is a member of the Florida Palm Beach Civic Association.  Frank has always been involved in giving back to his community through the Boy Scouts of America (BSA) by serving currently on the BSA Washington Crossing Council Property Committee and as Troop 191 in Bethlehem Township's Eagle Scout Advisor.
Frank is a native of New Jersey but he and his wife Miranda now live in Florida with their two son's Mitchell and Joey where Frank travels monthly to states to manage business.  To learn more about Coppola Brothers LLC, please go to www.CoppolaBrothersLLC.com
Commercial Testimonial:
"I hired Coppola Brothers to finish a commercial construction project for a spa I built in Bedminster NJ. The project was started by another contractor. Before hiring Coppola Brothers, I ran into problems with the original contractor. The problems were in the nature of cost overruns, missed deadlines and quality or work. In turned out that hiring Coppola Brothers to replace the original contractor was one of the best decisions I made with respect to this project. The first thing they did when they came into the project (which was already in the middle) was to organize the entire process. The quality of the work was top notch. They were also super responsive to whatever was needed. I felt like I had a true partner on the site watching out for my own interests. Those types of relationships are rare, which is why I wholeheartedly recommend Coppola Brothers for any construction project. Great people. Great work."
QUANTUM WELLNESS
- Ken Kaplan - Bedminster, NJ
Residential Testimonial:
"You guys have been the best. No surprises and everything and every time you said you'd be here or do something it was true. That has not been my experience with other contractors. Immediate responses and white glove treatment. We are loyal friends, Coppola champions and repeat clients. Why would we go anywhere else?"
- Ryan & Micaela Pender - Hunterdon County, NJ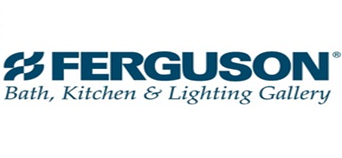 FOX ARCHITECTURAL DESIGN P.C.
Fox Architectural Design's has been in business since 1987. We are located in Ledgewood, NJ and are a comprehensive and aggressive architectural firm that takes pride in its work. This work includes various project types such as waterfront homes, custom residential homes, commercial, municipal, industrial and religious structures. Our architects are recognized experts in project planning, handicapped accessibility requirements, structural analysis, roofing design and materials, energy conscious design, and Planning Board presentation and testimony. Our dedicated staff listen to the needs of the client to provide a cost effective, conscientious, intelligent, and functional design. Our contact with clients, as well as our good relationships with contractors, allow for a smooth and efficient transition from the design to construction phases. Ken Fox acts as the principal architect and oversees the general progress on all projects. We provide the same attention to detail to multi-million dollar corporate clients as to other clients, such as municipal entities that are on a fixed budget. We LISTEN to what you DON'T say!
Customer Testimonial:
We enjoyed working with Ken and his team through the process (concept to building plans), they helped us achieve our objectives and meet our requirements.  The one strong aspect of Ken is he listens to you and takes lots of notes, he makes recommendations and provides constructive feedback, and he is willing to keep working an item until it is correct or agreed on.  Ken and his team are very responsive and willing to meet as many time as necessary to get the design correct, (it's a lot easier and cheaper to spend the time in concept and design) before going to plans. Ken was very proactive and available to work on any issues that came up with our builder or construction phase.  Ken was very helpful, he is well known in your town and those in this part of Morris County, he is respected by these communities and knows the people in the building departments very well - that is a great help. 
My wife and I recommend Ken Fox and his team, the working relationship was great and we could count on him to be available as we needed him.  All the best of success with your project and if you want to discuss any other areas of the process let me know.
-Rich Everett
At Nisivoccia, our CPAs have broad experience with construction companies, large and small, and have developed a deep understanding of the industry. We can break down the tax implications, develop strategies that improve your company's profitability and cash flow, and help identify opportunities to grow your business. Whether it be comprehensive tax planning, forecasts & projections, lease purchases, our CPAs are prepared to help you. Visit our website to learn more about how we can help: https://www.nisivoccia.com/industries/construction-contractors/
"I have been working with Nick Sarinelli for approximately 20 years with both professional and personal accounting.  Never had any issues.  I have recommended him several times." – Individual & Business Client
WHITE HOUSE DESIGNS FOR LIFE
In these times when all that matters to many businesses is the bottom line, Karen Arakelian's philosophy is different Her goal is to continue the over 40 year tradition of satisfying even the most demanding clients whir ndkimj their homes comfortable and beautiful
Karen searches for American made products the quality and style of which will never disappoint She offers almost 50,000 sq ft of showroom in her two furniture locations, White House Luxe in Fairfield and White House Living in Wayne at which these products are tastefully displayed for you or your clients to see, touch, feel and of course sit in to check rhe comfort!
She has recently partnered with Hunter Douglas, the finest window shade manufacturer in the nation, in opening the state of the art Hunter Douglas Design Gallery on Rt 17 in Paramus.
Karen vows to offer not only the finest quality home furnishings and window coverings but also a very talented design staff to guide you through your selections. Whether looking to cover one window or furnish an entire project, White House Designs for Life can fill your every need